Institute
Printer-friendly version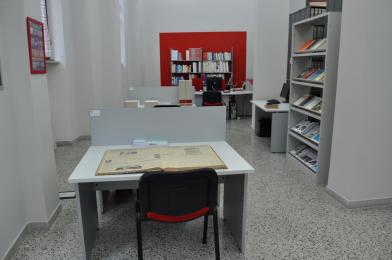 The Institute for the History of the Italian Catholic Action and the Italian Catholic Movement Paolo VI, was founded in December 1977 and
dedicated to Pope Paul VI
on the occasion of his eightieth birthday. The mission of the Institute is to collect, arrange, describe, preserve and make available for research the historical documentary materials
relating to the
Italian Catholic Action
, to entities and personalities connected to it, and to the Catholic movement.
At the time of its establishment, the
Institute
has
been provided with all the archival fonds of the
National Presidency, the Presidencies of the branches, and the movements of the Italian Catholic Action.
It also preserves the intermediate archives of the National Presidency and the movements connected to it. The archival heritage of the Institute has been further increased through the acquisition of other archival fonds.
The archives of the
Institute
has been declared of relevant historical interest by the Superintendency of Archives of Lazio in 1992. The Institute was established as a foundation in 1998.
The Library, along with the Newspaper Section, was established at the foundation of the Institute, building upon the bibliographic heritage created and acquired by the Italian Catholic Action. The scope covered by the holdings includes contemporary history, history of the Italian and International Catholic movement, Church history, social and political science and religious studies. The Institute has also the whole collection of the serials issued by the Italian Catholic Action. The bibliographic heritage has been consolidated and expanded over time, and provides a significant support to archival research.
The Institute also preserves films, photographs, posters, cards and badges of the Association.

In addition to its core mission, the cultural and scientific activity of the Institute is developed through both the organization of local and national seminars and conferences, and the publication of studies and researches within specific library series.